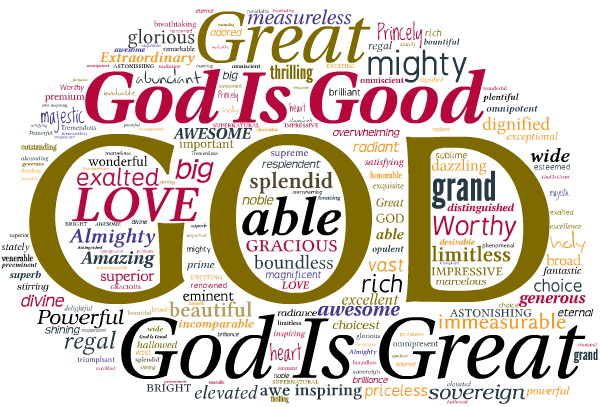 *picture by churchofchrist
Three hours in front of my computer, three different rough drafts, and repeating in my head "the Holy Spirit will teach you at that very hour what must be said." Lk. 12:12HCSB. Finally, the words begin to follow the thoughts onto the page.
Isn't that how it is with life? We wait. We try new things. We wait. We don't try new things. In either instance the common thread is "wait."
I will be the first one to admit – I don't like waiting. Well, waiting for any extended length of time. Like years. Or when I have a to-do list of things to get done, and want to be able to mark off the task "blog." Sometimes the items on my lists carry over to the next day, but there's no feeling like marking everything off. It is accomplishment at its finest! This is coming from a Type A person.
Two weeks ago I attended a Leadership Conference for women in ministry. It was very informative, and twice I heard, from two different women they had to "wait" 12 years before their ministry took off. For some reason that number has parked itself in my head. I hope I don't have to wait 12 years, for multiple reasons of which I won't bother listing. God knows, and that's good enough.
Do you like to wait? In case you were quick to say "yes." Another word for wait is … "patient." Would you say you are a patient person?
My mother is a very patient person. Many times growing up I would hear her say "just wait. Be patient." Clearly I inherited my dad's genes when it came to that area. Except for time at the beach. In that instance I just want to sit, and wait. Wait all day. That may not count, but I'll count it.
Yet, when God puts you in a holding pattern waiting can be very challenging. In that time usually come growth, lessons, and a deeper intimacy with God.
Some of the greats in the bible had to wait:
Abraham was called to be the Father of the Nations, and had to wait until he was 100 before his heir was born. Gen 21.
Moses was called into leadership, yet had to wait 40 years while living in the land of Midian. Acts 7:30
David was called into leadership as a teenager, and had to wait until he was 30 years old. 2 Sam. 5:4
There are many more examples of people that were called by God for a specific task, or purpose, and had to wait.
The most important one that had to wait was Jesus himself. Born of Mary as God's Son, he had all the power, yet it was not until he was 30 years old before He performed His first miracle. Jn. 2:1-11.
The words of the conference leaders rings in my ears "don't rush the process of the in-between time." That is the time in-between receiving the call, and the time of fruition. The time frame and advice came from two different leaders, which I am certain they did not know they would be echoing each other on different days. And, that my ears would hear each of them.
Perhaps the most popular verse on waiting is Isa. 40:31.
"but those who wait upon the LORD will not faint, they will soar on wings like eagles; they will run and not grow weary; they will walk and not faint." NIV
If we look at the greats – all of them waited, did not faint, soared on to success, ran, and walked. In that context my three hours, and three draft attempts prior to this don't look so bad.
Guy friends/girlfriends, if you ever find yourself waiting may we ask ourselves these three questions:
In the waiting time there is growth. If you are waiting where are you growing?
In the waiting time there is a lesson. If you are waiting what are you learning?
In the waiting time there is a deeper intimacy with God. If you are waiting how are you seeing His activity in your life more?
"Wait for the LORD; be courageous and let your heart be strong. Wait for the LORD." Ps. 27:14 HCSB
 Keep waiting, and then one day finally – things will break through.
On the to-do list "blog," checked off.
©Gentle Whisper Ministries 2015
*picture by coupegraf