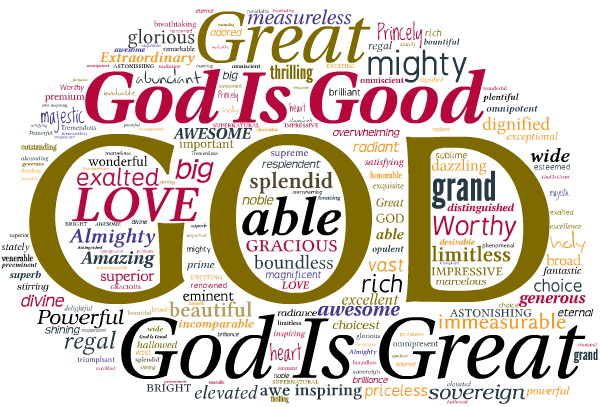 *picture by churchofchrist
There's a popular Christmas Carole that rings throughout my ears all year. In fact, it is the basis for my blog, ministry, goal, and passion for others the song is "Do You Hear What I Hear?" by Noël Regney.  I wonder if he heard what the lamb heard. If he saw what the boy saw? When God makes himself known you can't help but see, hear, and tell. To keep quite would be to combust from the inside out. The song begins with the night wind talking to the little lamb. Could that be the lamb the shepherds were guarding? Telling them the shepherds will be leaving in a few minutes to see the baby Jesus, telling them they will be left alone but do not fear for God will shepherd them until they return, or telling them of the birth first before the angel appeared to the shepherds? Because the night wind saw a star dancing in the night! It must have been the star the wise men saw! After all as the song goes the tail was as big as a kite! The star located in the East was seen from afar as noted in Matthew 2:2, "we saw his star in the east."
I wonder if it was before the angel appeared to the shepherd boy the lamb asked, "Do you hear what I hear? It must have been the angel of the LORD approaching because the sky was ringing, high above the trees, the angel's light shone brightly and the voice was as big as the sea, as it proclaimed the Messiah has arrived in Bethlehem! (Lk. 2:8-14)
And as the shepherd boy made his way to the manger where the baby lie, I wonder if he echoed, and shouted, the words of the prophet Isaiah from centuries earlier "For a child is born to us, a son is given to us. The government will rest on his shoulders. And he will be called: Wonderful Counselor, Mighty God, Everlasting Father, and Prince of Peace. His government and its peace will never end. He will rule with fairness and justice from the throne of his ancestor David for all eternity. The passionate commitment of the Lord of Heaven's armies will make this happen!" Isa. 9:6-7 NLT. God said it, and did it!
And as the boy runs swiftly, leaving his breath behind him, rapidly moving toward the future of the world that lay wrapped in swaddling cloths, snuggled in the hay, heavn' and nature sing in the night sky – do you hear what I hear? "The Child, the Child sleeping in the night. He will bring us goodness and light, He will bring us goodness and light." Noël Regney. Do you hear what I hear?
©Gentle Whisper Ministries 2014
*picture by philliplight
You'll be. I've heard those two words several times within the last few days. They are accompanied with words of encouragement. You'll be: great, good at it, wonderful, and fantastic. Certainly, I appreciate the encouragement, and words of affirmation; however, I remain a bit anxious, and cautious. Don't we all when we are facing something new, challenging, or different in our lives? Some would say it's the fear of the unknown, because we don't know what lies ahead.
My anxiety is based on a recent event within the past year. I used to firmly, and gleefully, accept words of affirmation, no questions, or doubts. But since a recent set back from a new life venture where those words were echoed throughout the time spent on that path "you'll be…" turned into "you won't." If you've ever experienced that, whether your "you'll be…" revolved around: a marriage that ended in divorce; the children you planned to have; a job that had you on the fast track to the top then all of a sudden the ladder collapsed; the dream house you had but then had to give up; the relationship that you thought would result in marriage but ended; the 5k you planned to run before your knee gave out; the career path you set out on only to be removed; whatever new, challenging, or aspirational goal you had that resulted in a "you won't" may have given birth to some anxiety when a new venture raises its head.
When our "you'll be" turns to a "you won't" it can be difficult to get excited, or hopeful, about the next new thing. Would you agree? I don't know about you, but I don't like it. I am a positive person, and words of affirmation and gifts, are my two love languages. I was reassured of that when I read the book, The Five Love Languages, by Gary Chapman. Tomorrow begins a new venture for me and the "you'll be…" has begun again. Except for my friend at the gym; she doesn't say "you'll be…," she says "I'm keeping my fingers crossed." I laugh when I hear that because she does not know about my "you won't." Isn't that just like our faithful Heavenly Father, he gives us exactly what we need to hear? Nothing deep and profound, no words of wisdom being imparted, no affirmations just a simple "I'm keeping my fingers crossed for you." It's a bandage for the wound.
It doesn't negate God, he's still there, still leading and guiding. He knows the exact place we are in, and the place we will end up. He knows the props we need along the way. He is, after all, The Good Shepherd. Ezekiel tells us, "This is what the Sovereign LORD says: I myself will search and find my sheep. I will feed them…I myself will tend my sheep…I will bandage the injured and strengthen the weak." Ez. 34:11-15 NLT. It is in our weakness He carries us, "Yet it was our weakness he carried; it was our sorrows that weighed him down. By his wounds you are healed. Once you were like sheep who wandered away. But now you have turned to your Shepherd, the Guardian of your souls." Isa. 53:4a & 1 Pe. 2:24b-25 NLT.
When your soul is downcast, take the bandage, and lean on The Good Shepherd. He says "Do not be afraid or discouraged because of (fill in your situation). For the battle is not yours, but God's, you will not have to fight this battle. Take up your position (whatever new event life has brought you); stand firm and see the deliverance the LORD will give you. Do not be afraid; do not be discouraged. Go out to face them tomorrow, and the LORD will be (see that, WILL BE) with you." 2 Ch. 20:15-17 NIV parentheses mine. As I close, I will shadow the words of Beth Moore – "Beating great odds is God's specialty. It's one way He proves to us that He can do the impossible. Don't accept defeat. Persevere, believing God." Daniel Lives of Integrity Words of Prophecy, Moore. In His time he will remove the bandage, and He will say – You'll be: great, wonderful, fantastic, and good at it with me. Until then, if you have a bandage let Him heal you, and encourage you.
*picture by galleryhip